The Beginning
Many years ago when I was a small child my father built me a dollhouse. I played with that dollhouse every day until one day I was too old for it. Even though, many years had passed I never forgot about the dollhouse my father made for me. It was truly precious to me and it allowed me to make tons of lasting memories through play.
So one day I was sitting in my house thinking about that dollhouse and I thought of an amazing idea. What if I ordered a miniature dollhouse kit then had my father help me put it together. We could spend some quality time together building it and make memories that I we could both cherish the rest of our lives.  
Now we are off into the miniature world for good because as much as I love my awesome dollhouse I love spending time with my father building it more.  In fact I plan on creating as many miniatures as I can with my father for as long as he can still do it with me.
Whats New?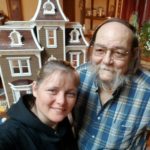 Beacon Hill Dollhouse
Live Streams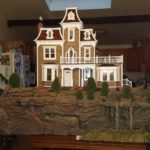 Check our YouTube and Facebook page for live streams now.